Rubbed/injected a pork butt and rubbed a slab of ribs for the Egg on Saturday. Our little girl Taylor was promoted from
kindergarten
to 1st grade and I asked her where she wanted to go to dinner to celebrate the big day, she said "I want pulled pork and ribs". So Pulled pork and ribs it was.
So on the Egg they went.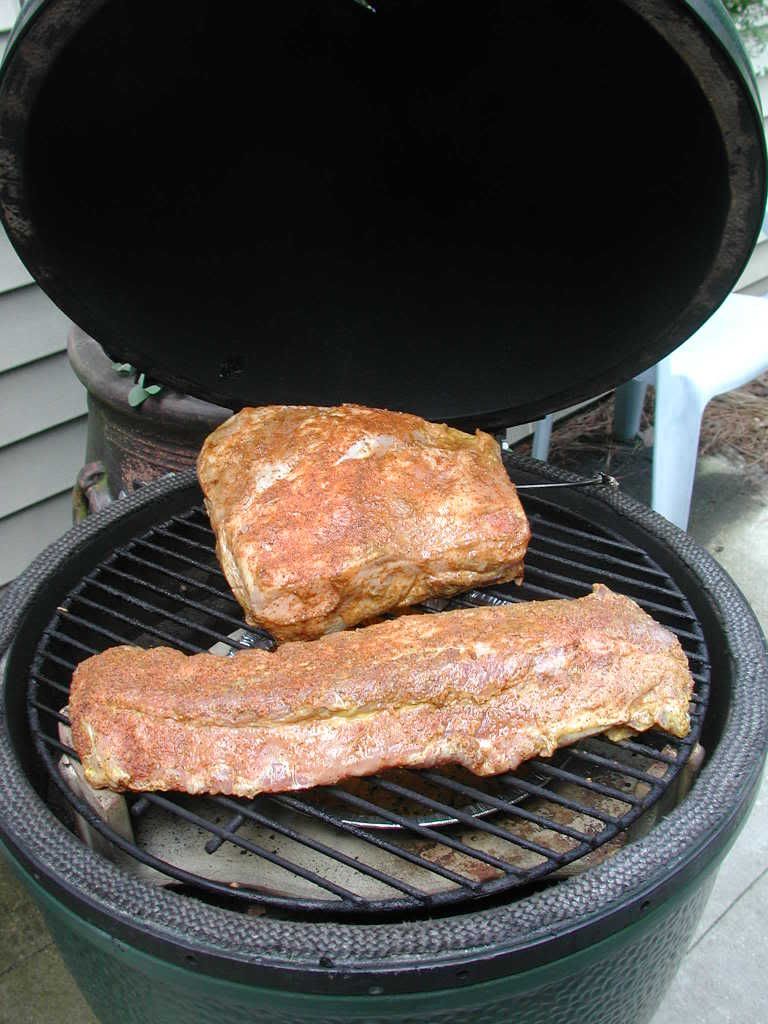 I did the 3-1-1 method on the ribs straight out of Dr.
BBQ's
Book,
Big-Time BBQ Cookbook
and they turned out great. 3 hours indirect at 225 with a drip pan of apple juice underneath. Then 1 hour wrapped in foil with apple juice inside the foil. Then 1 hour direct and applied sauce the last 20
minutes
or so. Came out GREAT!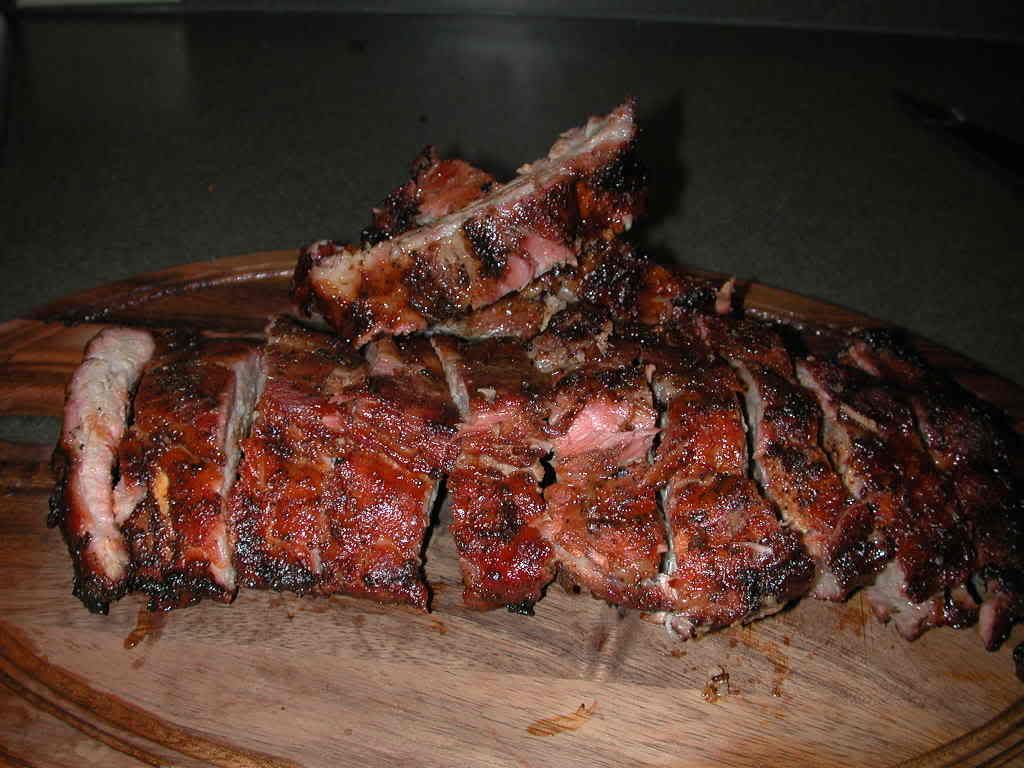 The pork butt stayed on for about 10 hours, the internal temp was 170 degrees and the bone pulled out very easily!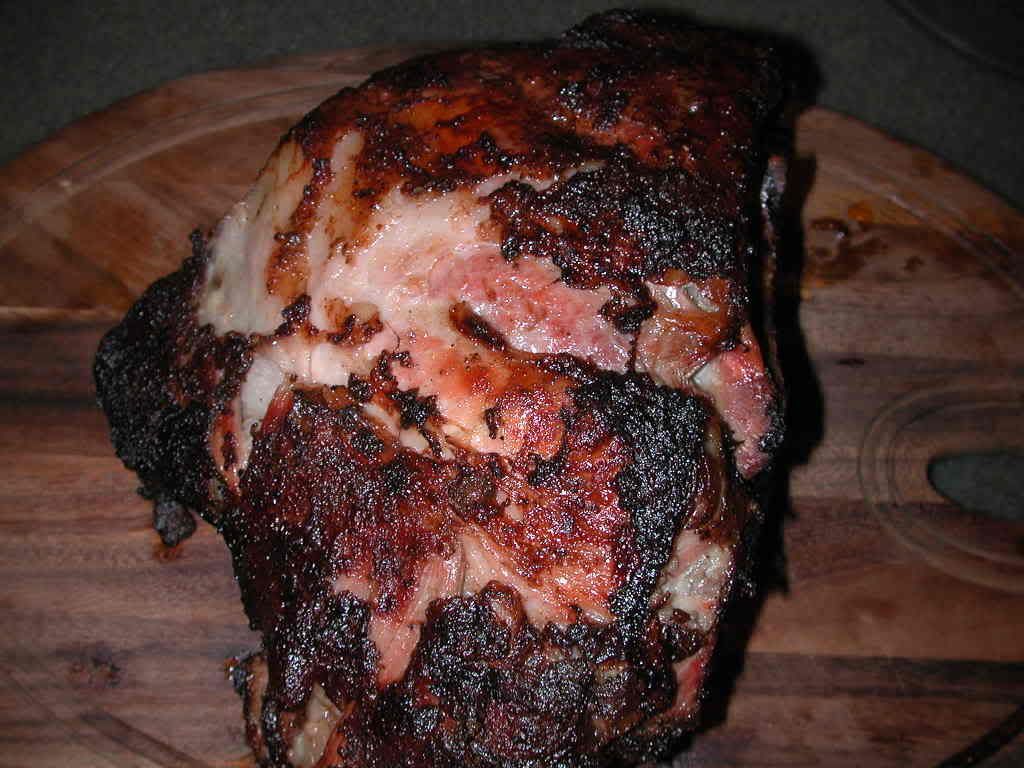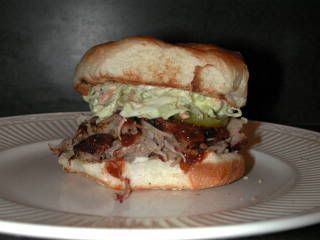 Sunday we decided to make Green Chili sauce to go over some pulled pork enchiladas. You need to check out this blog,
Playing with Smoke and Fire
and try some of his recipes. We did the
Green Chili
but left out the ground pork so that it made more of a sauce. We also left out the
Serrano
chilies
to keep the heat level down. Turned out GREAT!!
We then smothered the pulled pork
enchiladas
in the green chili sauce and cheese and baked them in the oven at 350 for 20 minutes. EXCELLENT! We will be doing these again.